Invite your friends! EARTH DAY 2015 is on! Forty five years after it began, a committee of local organizers is keeping the global celebration alive in Eugene/Springfield! This year's event, April 25th at Alton Baker Park, replaces the recently- canceled annual observance originally scheduled for April 18th at EWEB (River Place Plaza). "EARTH DAY IN
​HUMAN RIGHTS AND THE CRISIS OF YOUTH HOMELESSNESS 11:30am to 3pm April 25, 2015. First Christian Congregational Church 1050 E. 23rd Ave., Eugene OR A community forum and conversation on the growing numbers of children and youth who are unhoused in the Eugene/Springfield Area and what can be done toward elimination of this violation of
Playing Saturday, November 8 @ 3 pm, Valley River Center Regal Cinemas, 500 Valley River Center, Eugene Oregon. Homes for the Houseless tells the story of how the transitional micro- housing project, Opportunity Village Eugene, is transforming lives through community. Produced by Occupy Eugene Media Group member Jana Thrift and David Zupan with Eugene Peaceworks.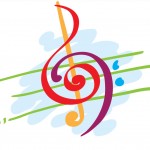 Kickoff fundraiser: Sat., Jun. 7, 11am-6pm, Madison Meadow, W. 22nd and Madison; featuring Walker T. Ryan, SugarBeets, other local musicians & talented students.
Funds raised will support NHS and will provide amenities like port-a-potties for current homeless camps. NHS will provide safe community for un-housed people with disabilities living alongside individuals who can provide support.
Eugene is the 1st US city to pass a resolution to ban bee-killing pesticides & make pesticide-free parks a priority!
Live music, yo-yo demo, bubble art, face painting, field games, kid's book give-away & poetry workshop, prizes, beekeepers, coloring books, open mic poetry reading.
Sponsor: Smith Family Bookstore. Coconut Bliss provides "SCOOPS FOR A CAUSE."
Occupy Eugene continues to hold GA's at Growers Market.
They are now being held 6:00 pm on the third Friday of each month.
Please join us at our General Assembly at the Growers Market, 454 Willamette St., Eugene, OR.
On Wednesday August 21 Occupy Eugene and Occupy Bankbusters will present a benefit showing of the new documentary Jekyll Island: the Truth Behind the Federal Reserve, produced and directed by Bill Still, at 7 PM in the EWEB Community Room at 500 E. 4th in Eugene.

Mark your calendars, and come support Occupy Medical. It's taking place Sunday, June 23, 2013 from 6:00 pm – 8:30 pm at Cozmic Pizza located at 8th and Charnelton. There will be live music, organic pizza, and an assortment of local beverages.
Occupy Eugene and Occupy BankBusters will hold a fundraiser at Cozmic Pizza, Monday, April 8th, at 6 PM. Everyone is invited. Participants can get up to date on what Occupy is doing, buy raffle tickets for gift certificates from local businesses, watch the movie "The Secret of Oz" and discuss the historical events behind our current economic crisis and what some real solutions to our situation might look like. All this over beer and pizza.
Cozmic Pizza is located at 8th and Charnelton, in downtown Eugene, and their phone number is (541)338-9333. Donations accepted at the door. Twenty per cent of lifetime Cozmic gift certificates sold at the fundraiser, for later use, goes to support the local Occupy movement.
Every Tuesday and Saturday, John Monroe leads a gentle yoga and meditation class to area activists.
Please bring a yoga mat, if you have one. We hope to see you there!