Join us on our journey to develop a vision for Opportunity Village Eugene with Mark Lakeman, co-founder of The City Repair Project and the Village Building Convergence. Let's Do It Right… Aug. 14 from 7 to 9pm at the Unitarian Universalist Church, 1685 13th Ave.
Occupy This: Rally for Pesticide Justice
Beginning at noon Saturday July 7th at the Wayne Morse Free Speech Plaza, Pitchfork Rebellion and Occupy Triangle Lake are staging a rally to call for an immediate end to the aerial spraying of timber industry pesticides near homes and schools.
There will be Sol Seed playing Reggae music and several speakers including Day Owen and Roy Keene. Day Owen speaks on "Monsanto Sucks" and Roy exposes "Weyerhaeuser and its crimes against our forests." The rally will end about 4:20 PM.
We are having a clean up day at the Occupy Eugene V building on 7th & Polk, Wed. June 27 from noon to 7pm. In an effort to continue using this donated space to the best of its potential, we will be tidying up and looking for any new volunteers that are interested in staffing the building and or planning activities there.
Join us on Saturday, June 16, at the Old Federal Building at 7th and Pearl, from 11am until 10pm. We'll have music, poetry, potlucks at 1pm and 6pm, committee meetings, and presentations for activists.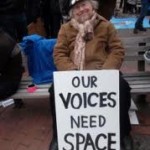 Join us to increase your capacity to communicate effectively. On Wednesday nights through June 20, from 6:30 – 8:30, with a social hour to follow, Occupy Eugene presents three communication sessions at OE V. Each week we will cover a different aspect of how we can communicate better as individuals and as a group. Attendance
In collaboration with St. Vincent de Paul, OE Medical Clinic (OEMC), is hosting a free dental clinic for extractions only. Dentists from Medical Teams International (MTI) will be on hand to work on only one quadrant at a time (upper or lower jaw, left or right side) per patient. The patient must be uninsured, have a serious dental condition that requires extraction (brown tooth, rotted tooth, infections, etc…) and must have not had recent dental work. The patient's income must fall under the federal poverty line.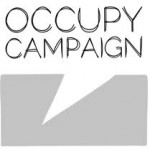 Occupy Eugene has consensed to select one or more strategic campaigns to put substantial energy into for the next six months.
This is a short video from the first part of Occupy The Trees. It is meant to inspire everyone to come down and join us!
Housing is a Human Right
Author and Noted Housing Rights Activist, Max Rameau will be in Eugene for several events starting Wednesday, April 18. Rameau is the author of "Take Back the Land" and director of the national movement of the same name, which specializes in "liberating" vacant government land and foreclosed homes by moving homeless families into them.
Occupy Eugene and Cascadia Forest Defenders, in Solidarity with Occupy Wall Street, have put an "Occupy the Trees" call-out to activists around the world to protest the destruction of our Earth for the week of April 22-27. Activities are planned in Eugene throughout the week. Come join us at the Park Blocks!
See a full schedule here:
https://www.google.com/calendar/embed?src=occupythetrees%40gmail.com&ctz=Asia/Kabul