Media Arts
Multimedia such as photos, video, audio, etc.
For those that missed Community Alliance of Lane County's Dramatic Reading of MLK's speech, Beyond Vietnam–A Time to Speak!, it was amazing!  And the Occupy Eugene Media Group has a great video of it to share with you at our youtube channel https://youtu.be/WsG1t58iQzU.  Martin Luther King wrote this speech in 1967 and it is seriously eerie how
Playing Saturday, November 8 @ 3 pm, Valley River Center Regal Cinemas, 500 Valley River Center, Eugene Oregon. Homes for the Houseless tells the story of how the transitional micro- housing project, Opportunity Village Eugene, is transforming lives through community. Produced by Occupy Eugene Media Group member Jana Thrift and David Zupan with Eugene Peaceworks.

Check out this beautiful short documentary which tells the story of The Wizard, James Hardin, an un-housed man in Eugene. Shout out to Occupy Eugene videographer Jana Thrift and friends (Gina Ginsberg, David Zupan, Liddy Soto, Ryan Stefan, and others) who put this together so that we can know.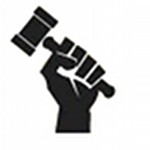 Watch this great update on what Occupy Eugene and the Civil Liberties Defense Center have been doing to keep our constitutional rights alive!
Watch it on a big screen during the evenings festivities at Occupy Eugene's
First Year Anniversary Party!
A day of Action. An evening of Celebration.
Monday Oct. 15 from 10am to 10pm@The Park Blocks/8th & Oak.
Click the link below to enjoy this video produced by the Occupy Eugene Media Group and collectively created by the many videographers who participated in Occupy Eugene this past year.
The Zombie protest at Bank of America was fantastic! This video is from the event. I hope everyone has as much fun watching it as I had making it.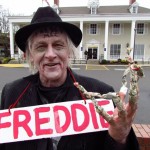 The Zombie Bank protest Occupy Eugene had on Friday the 13th went amazingly well. Here are a couple of photo albums in case you missed the event.
Plaedo gives an inspiring speech at the Occupy Oregon State Assembly.
Jana Thrift of the Occupy Eugene Media Working Group produced this mini-documentary about the People United parade we are having tomorrow, 11am Wayne Morse Freedom Plaza.