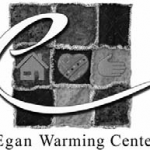 The Egan Warming Centers are holding a training for new volunteers on Saturday, January 7, from 9 to 11 am at the First Christian Church at 12th and Oak in Eugene.
Egan shelters are open between November 15 and March 31 on nights when temperatures drop to 29 degrees or below. Volunteers are required to help staff and operate the shelters.
If you want to become an Egan volunteer, you must be at least 18, complete a Volunteer Application, which you can find at http://eganwarmingcenter.com/downloadcenter.html and attend a training.