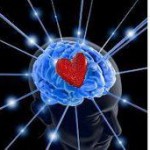 Friday's silent meditation/prayer circle will take place as usual 11:45 – 1 pm at OE V. Saturday's meditation/prayer circle will Not take place in anticipation of Sunday's 50th!
Sunday June 17th join us at the federal building at 7th and Pearl for the 50th gathering of Occupying the Heart and Mind
1:00-1:20 Communion Ceremony, with Reverand Brent Was
1:20-1:50 Sufi Dancing facilitated by Hafiz?
1:55-2:20 Qi gong, led by Solala
2:25-3:35 Meditation/Prayer Circle, led by all
3:45-4:30Native Pipe Ceremony, conducted by Jerry Hall
The center of this event is the interfaith meditation/prayer circle. We sincerely hope that you will be able to come sit with us and invite others to do so as well. We exceeded our goal of 25 individuals holding the circle on the 25th gathering. The intention is for 50 on the 50th. Please help spread the word!
See our facebook event here
Our mission is the social transformation through inner peace. By bringing togther Christians, Muslims, Jews, Buddhists, Agnostics, and those of many other traditions (or lack thereof), who share the desire to cultivate greater peace and compassion amidst the chaos and confusion of the shifting paradigm, providing a strong base for the difficult conversations ahead.