Archives by date
You are browsing the site archives by date.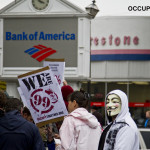 You can go directly to the Community Solutions Media Library at http://occupyeugenemedia.org/mediagroup/community-solutions-media/. The library is a table of contents full of media. We have more work to do but you can find a considerable amount of media there, beginning with Rob Sydor's photos of Occupy Eugene's first General Assembly September 29, 2011 and going all the way to our current efforts with Eugene's Avant Gardeners, the Ninth Ward Protest Camp, and the various sanctioned camps that we have now. Twenty Producers have contributed so far with more to come. …
We will be continuing to add media to the library and we hope that anyone who has relevant photos or videos will share them with us, so we can add them to the library also. You can put your photos on our Occupy Eugene Photos Facebook page, email Jana at occupyall1@gmail.com or call 541-606-2025 for more information. …
OEMG has released another video that we would like to share!

This is a music video from the solo version of "Poverty State".  This song is on the album "Going To Lift My Voice" released May 22, 2015 by Steve Gibson with the Crosscurrent Duo. This is an amazing CD!!! Thank you Steve Gibson for the honor of producing your first music video. Go to http://crosscurrentduo.com for more information.

Just wait until we come out with the Crosscurrent Duo version of "Poverty State"–with both Steve Gibson and Ken Zimmerman!