Occupy Eugene Vision Statement
Occupy Eugene Safety Guidelines
OE Safety Guidelines [PDF].
Sign-up Sheet
Signup Sheet [PDF].
Know your rights
Know Your Rights – ENGLISH [PDF].
Know Your Rights – SPANISH [PDF].
Facilitation
Consensus Hand Signals [PDF].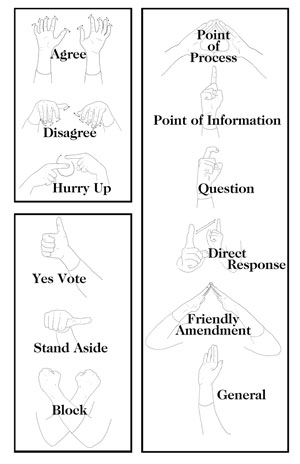 .
Flyers
Download any of the above as full sized PDFs and if you've got the paper and ink to spare, print a few up and hand them out, put them on bulletin boards or proudly display them in your windows.