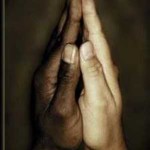 Where: Network Charter School, 2550 Portland Street, Eugene, OR 97405
When: May 19, 2012  –  10:00 am to 3:00 pm
Who's included in the 99%?    Are all voices really heard?
The Occupy movement has brought together many people to organize in the hope of creating real and lasting justice.  The movement is inspiring but also challenging.  One source of tension has been over race, which is understandable given the racial history of the U.S.  Unless the issues of white privilege and racism are faced and dealt with openly, we cannot build a true 99% movement.
In this workshop, we'll focus on developing an understanding of privilege and racism, and how these social forces affect us individually and institutionally. We'll explore these issues through open conversation, workshop exercises, short readings, viewing short DVD & You-Tube clips, and creating goals for action.  The workshop is free, with donations accepted for Occupy Eugene.
Please bring your own bag lunch, and some food to share with others.
For information, contact Ruth at wrenr@lanecc.edu.
Co-facilitators:
Arbrella Luvert is a retired teacher and administrator that continues to serve youth as the Eugene-Springfield NAACP Youth works coordinator for the Back to School – Success in School Program, ACTSO (Academic Cultural Technological Olympic, and Youth Council. A long time social justice advocate training the next generation of leaders.
Dr. Michael Samano is the coordinator of Ethnic Studies at Lane Community College. In addition to teaching courses on race relations in the U.S., Mike is a leader in the curriculum equity movement on campus. Off campus, he and his partner keep very busy with two young sons.
Milton Takei was born and raised in Honolulu, Hawaii. He is a political scientist (master's degree) that studies ethnic politics worldwide.
Stan Taylor is a Professor of Political Science at Lane Community College where he teaches Peace and Conflict, Environmental Politics, and Civil Rights & Liberties.  He is Chair of the Lane Peace Center, a member of CALC's Progressive Responses, and a steering committee member of We the People Eugene (a grass roots organization dedicated to building democratic social movements and ending corporate dominance of politics, economics, and education).
Ruth Wren provides workshops & classroom presentations on undoing racism & privilege, and co-facilitates Study Circles on Race. She is the Administrative Coordinator for the Women's Program at Lane Community College. She received a B.S. in Psychology from the U of O.